PRESENTED BY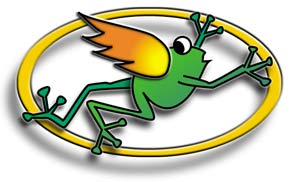 flyingfrog art & gardens
Join us
JUNE 11-12,2005
Sat and Sun • 11am - 4pm
for a color filled weekend of fun
BEFORE the crowds of summer!
ART • ART • ART
Rain or Shine. We're on!




What's Up!
A wonderful blending of dogs and the people who feed them, love them and share their lives. A celebration of good friends, good fun and good manners. Celebrating the SPIRIT of CREATIVITY in all of us. An opportunity to PLAY with color. To touch and release your own creativity in an inspirational, exciting environment where the standard is Respect, Responsibilty and Relationships.
Visit The Land of Please and Thank You
where courtesy and commonsense grow on trees.
Colorful, light hearted and filled with the spirit of this majestic place.
Come to Bridgeport BEFORE the crowds of summer. Come see why we settled into the geologic splendor that is this magical and unique valley.
Professionally trained FACE PAINTERS using only Genuine SNAZAROO face paints to get you in the mood. Hands on Creativity Sessions.
WILD HAIR ART from Bridgeport's own talented stylist.
EVENT T-SHIRTS and by popular demand the flyingfrog "Dye Booth"
Mingle with like minded folks and furry friends.







DOGS • DOGS • DOGS
FASHION SHOW and COSTUME CONTEST
categories: "Best Red, White and Blue", "Most Dapper", "Pwettiest Pwincess", and "Best Alternate Life Form". DO YOU AND YOUR PET LOOK ALIKE! WE HAVE A PRIZE FOR THAT TOO!"Best Look Alikes"
PET TALENT SHOW • What can YOUR pet do? Oh, yeah!
Scavenger Hunt • Make & Take Crafts for kids, teens and adults •Freebees from local businesses • Color • Excitement • Fresh Mountain Air
Old West Charm • Photo Opportunites Galore
EVENT T-SHIRTS and by popular demand the flyingfrog "Dye Booth"
Joey's Place for Dogs: Travel gear, Special treats and accessories.
"Drive-by Classes for the Masses" Now we're having some fun!
Benefit Silent Auction Proceeds to benefit the Bridgeport Elementary School PTO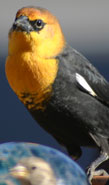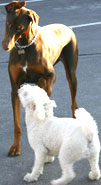 WELCOME
All Well-mannered dogs, children & adults.






JUNE 11 is a FREE FISHING DAY in CA
101 reasons to VISIT Bridgeport!
NEARBY: Hot Springs • Bodie State Historic Park, Authentic Ghost Town • World Class Trout Fishing • Mono Lake Tufas • Hiking • Antiques • Museum • 2nd Oldest, Continually Operating Courthouse in CA • Largest Deposit of Travertine Marble in the "Lower 48" • Mono County Museum • Massages • Mr. Ziglar's tall Tales • Sweetwater Outpost • Eastern Sierra Trading Post • Hampton House Fabrics and Gifts
LOCATION
N Main Street
BRIDGEPORT CA 93517 USA
(the whoel dang town is 3 blocks long)
MAP
LODGING:
Redwood Motel • 888.932.3292
Silver Maple Motel • 760.932.7383
Walker River Lodge • 760.932.7021
Best Western Ruby Inn • 760.932.7241
Paradise Shores RV Park • 760.932.7735
Bport Marina Rec Area RV • 760.932.7001
Virginia Creek Settlement • 760.932.7780
CA Road Info
CalTrans • 800.GAS.ROAD
800.427.7623
MAP


All images depicted on this site and its pages and files are copyright protected property
of flyingfrog.com illustration and design
No unauthorized reproduction, copying or use of any kind is permitted.
© M.E.SZPER 1996 - 2005
BRIDGEPORT CA USA
"The Great American West at it's Best"
copyright 2005 flyingfrog.com
"The Land of Please and Thank You" copyright 2005 flyingfrog.com
"Art and Arf" concept and logo copyright 2005 flyingfrog.com
BridgeportCA.com
P.O. Box 674 Bridgeport CA 93517
760.932.7060

Joey, wake up. Company's comin'!